Dayspring Village, Inc.
Other Nearby Assisted Living Facilities
About Dayspring Village, Inc.
DSV is a licensed limited mental health ALF that is specialized in the care of adults with schziophrenia and schizoaffective disorders. The facility is located on 15 rural acres approximately 1/2 mile south of the Georgia/ Florida stateline. The facility provides a broad range of services and support for consumers and their families. Family owned and operated since 1987.
Monthly Base Cost: $1,080
Photos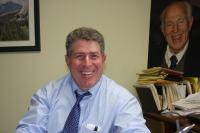 Services
Additional Storage
Adult Day Program
Assistance with bathing, dressing, grooming, and other ADLs
Bank
Care Giving Services
Daily Towel Service
Guest Meals
Home Health Agency available
Housekeeping
Housekeeping – Coming Soon!
Laundry Service
Life Enrichment Program
Linen Service
Linen Service – Coming Soon!
Maintenance Service
Meal Planning
Meal Preparation
Medication Management
Medication Reminders
On-Site Management
On-Site Supportive Services
Pastoral Care Program
Personal Care Services
Personal Shopping Service
Pest Control
Pharmacy Services
Physical Therapy
Podiatry Services
Postal Services
Respite Care
Respite Stay
Routine health assessments
Self Administered Medication Management
Staff: Specially Trained
Status checks
Supportive Care Services
Transportation: Errands & Shopping
Transportation: Scheduled
Trash Removal
Web based technology to monitor care and wellness
Wellness Program
Activities
Arts and Crafts
Bingo
Computer Classes
Gardening
Movies
Pastoral Care
Planned Leisure & Social Events
Planned Trips and Outings
Recreational Activities
Religious Observances
Resident & Family Meetings
Amenities
Activity Room
Beauty/Barber Shop
Cable
Central Living Room
Computer Access
Housings
Adult Day Care
Assisted Living
Personal Care
Payments
Medicaid
Private Pay
Veterans Benefits
Other Information
| | |
| --- | --- |
| Ahca Number | 11910312 |
| License Number | 5766 |
| Facility Type | Assisted Living Facility |
| Name | DAYSPRING VILLAGE, INC. |
| Street Address | 542301 US HIGHWAY #1 |
| Street City | HILLIARD |
| Street State | FL |
| Street Zip | 32046 |
| Street County | Nassau |
| Mailing Address | P.O. BOX 1080 |
| Mailing City | HILLIARD |
| Mailing State | FL |
| Mailing Zip | 32046 |
| Mailing County | Nassau |
| License Status | ACTIVE |
| Owner | DAYSPRING VILLAGE, INC. |
| Admin/ceo | DOUGLAS ADKINS |
| Licensed Beds | 94 |
| Profit Status | For-Profit |
| Web Address | www.dayspringvillage.org |
Disclaimer: We DO NOT check license status for facilities and DO NOT ensure each property is classified as an "assisted living" facility. We try to list all senior living companies in a given area, some might not be licensed as assisted living. We strongly urge every consumer to conduct due diligence on facilities they are considering. This includes but is not limited to verifying the license status of a facility, researching inspection reports and complaints and visiting facilities in person.